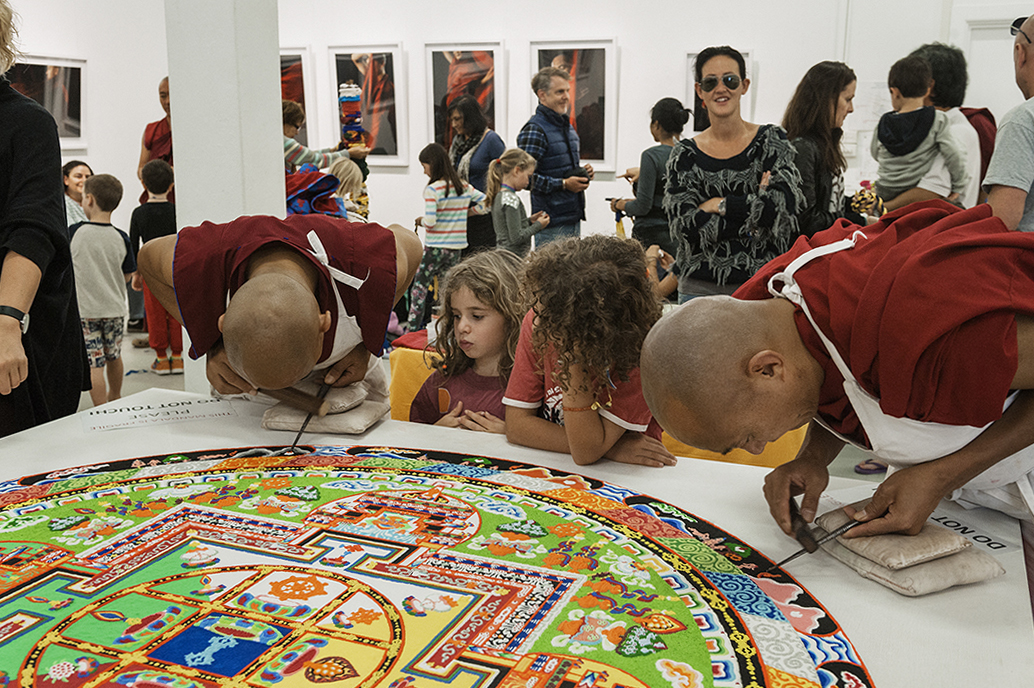 The monks will be at the Bondi Pavilion from the 11th to the 24th of April 2016 in conjunction with a photographic exhibition " Mindful Practice – Gyuto Monks Summer Retreat" by Tobi Wilkinson .
No need to book in advance for most events just drop in to participate. For a Personal Puja come down on the day in person to book in. Bookings for Je Tol are needed as places are limited to 35 to do this come down and visit us.
See our FAQ for more details.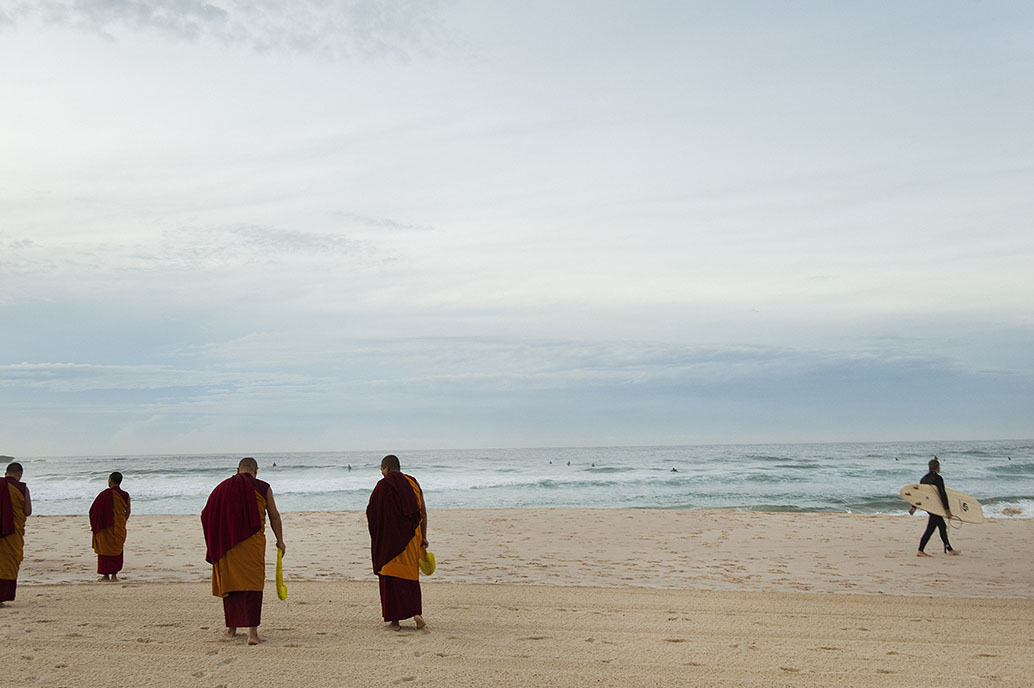 Gyuto Monks at Bondi Harvest – New Date
__
Monday 16th of April, 6.30am
Due to the sell-out night at Bondi Harvest, we have planned for a second evening of Tibetan chanting and delicious canapés on Monday the 16th May at 6.30pm.
Book early as the night is already mostly filled and numbers are limited due to space. Nourish your mind and body at this special evening.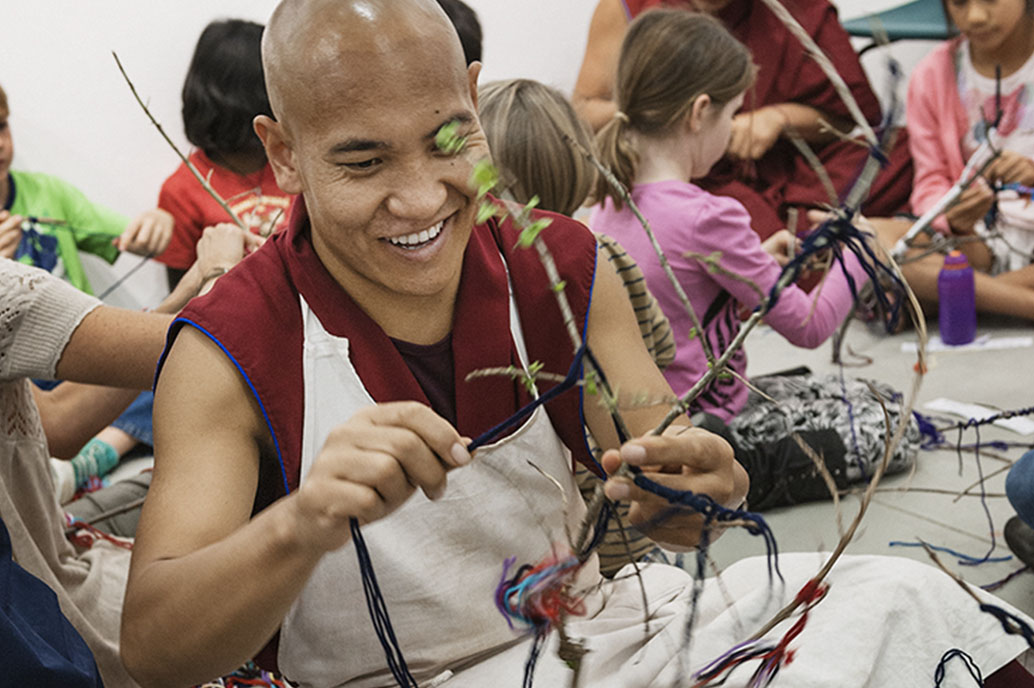 20th April 2016, 10.30am to 11.30am
Come down to the Library and bring the little ones for craft with the monks on Wednesday 20th April, 2016, 10.30am to 11.30am.
For event details, please contact Waverly Library on 9386 7777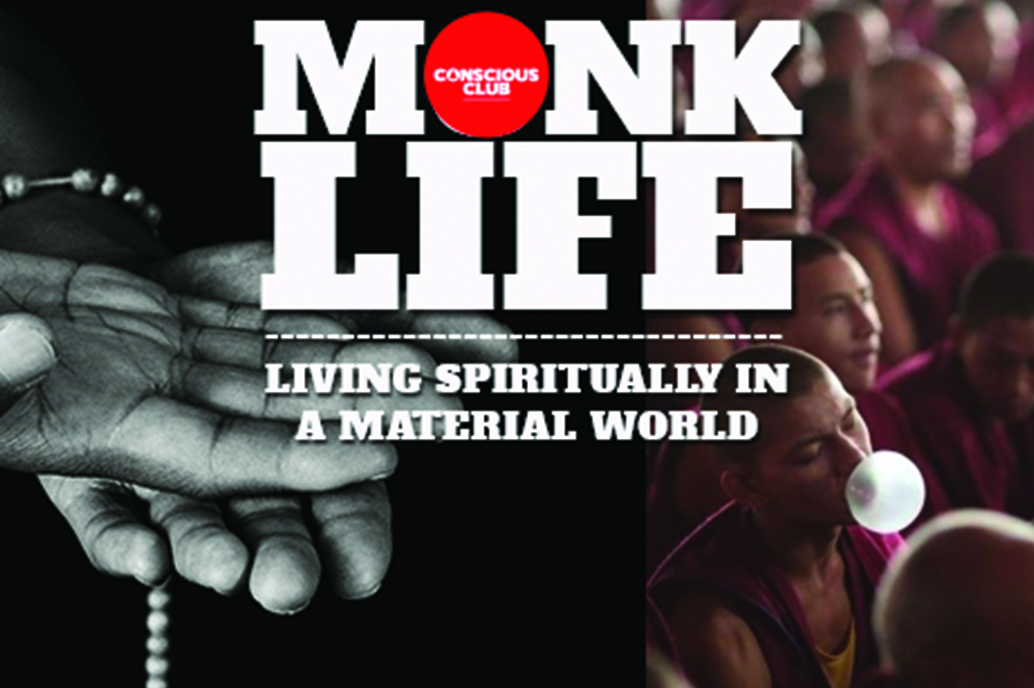 Conscious Cub Presents Monk's Life
__
Friday 22nd April 2016, 6.00pm to 9.30pm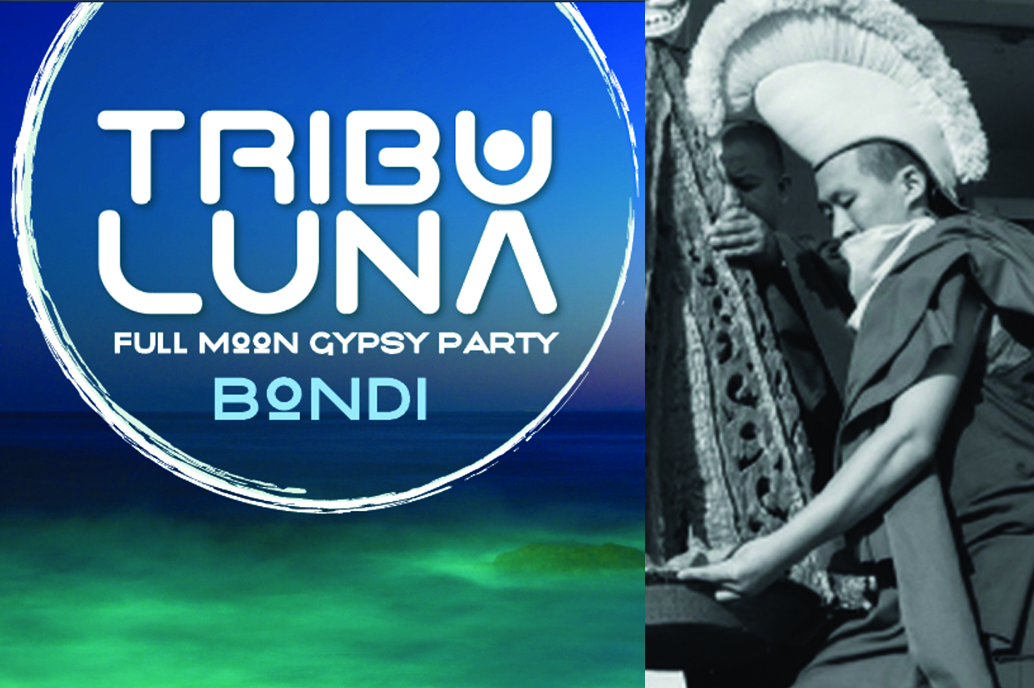 One Space Presents Tribu Luna Full Moon Gypsy Party
__
Sunday 24th April 2016, 6.00pm to 10.30pm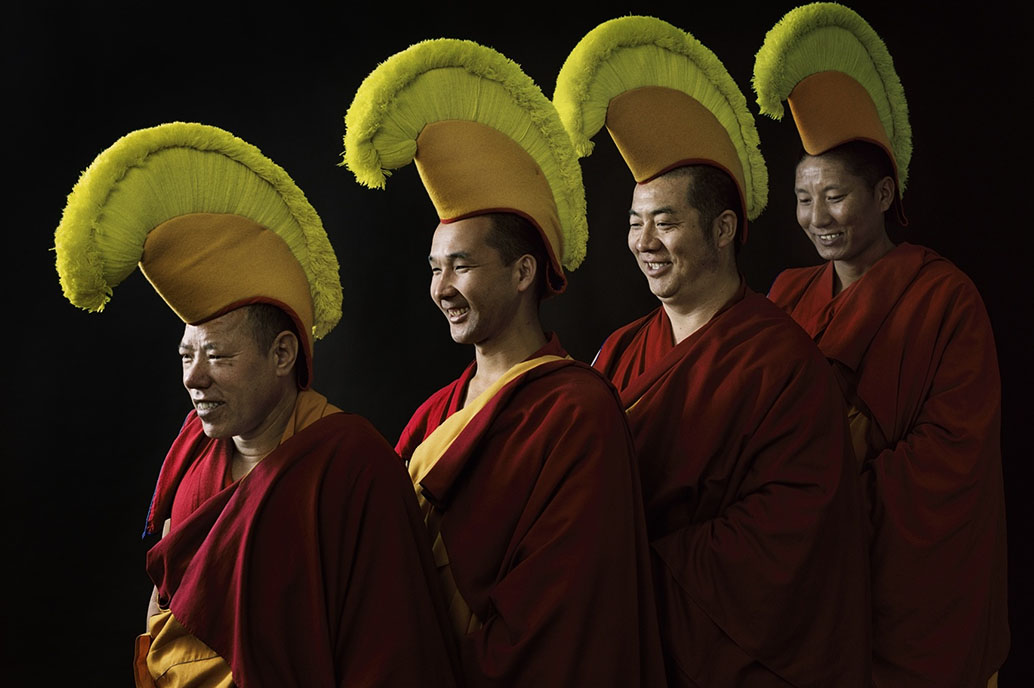 Gyuto Monks In Palm Beach
__
27th April – 8th May 2016
Once again the Gyuto monks will be hosted in Palm Beach on the beautiful northern peninsula of Sydney.
To experience the healing powers of their pujas, please contact 0418 293 608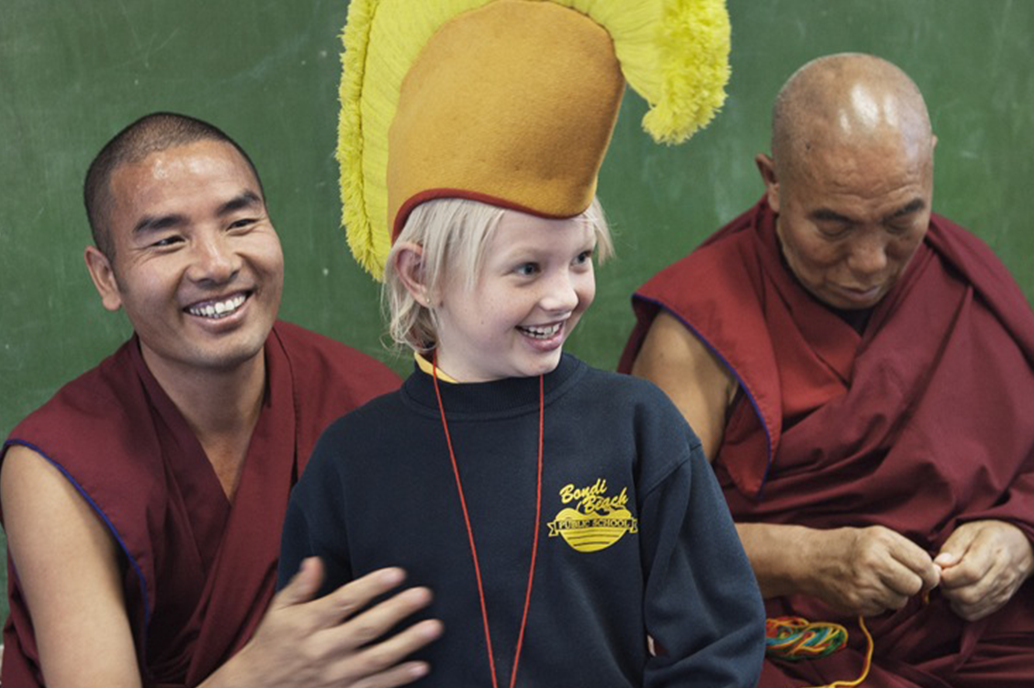 Bondi Beach Public School
__
A special one week workshop will happen with the children of Bondi Beach Public School. The monks will conduct classes in meditation, create a sand mandala and teach the children Tibetan crafts. They love to play with the kids at recess and lunch and make themselves available to just sit and be with the kids. They are excellent role models for the older boys and find that kids of both sexes and all ages like nothing more than to engage with them.
More events. Watch this page.